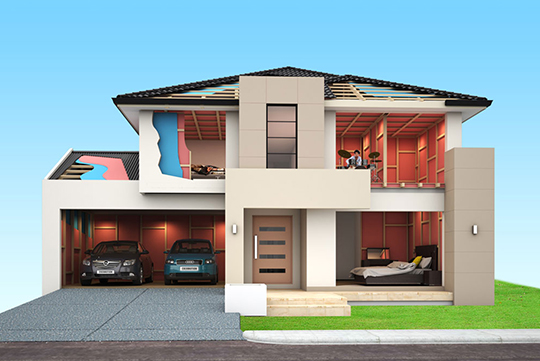 Residential Insulation
We offer a comprehensive range of solutions for the roofs, ceilings, walls, and floors of your home. Whether you are building a new home or you are renovating it, insulation can always add value and increase efficiency. At Kenny's Insulation, we install house insulation for homeowners across Nowra and the surroundings. Our high-quality and professionally installed insulation is an investment that will pay you off over time. Our team of professional insulation installers is skilled at designing and installing insulation at competitive rates.
Commercial Insulation
We offer excellent commercial insulation services to make your workplace comfortable & eco-friendly more than ever. Also, as per the latest building energy codes, improved insulation of buildings assures better energy efficiency. Hence, properly insulated commercial buildings are remarkably more energy-efficient, quieter, and healthier. Also, these have a considerable competitive benefit over other buildings with no insulation. We install only the best materials and assure superior workmanship. For an affordable and flawless solution, contact us today.